October 15, 2014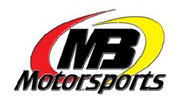 MB Motorsports Press Release - October 15, 2014S:
After a strong run at Talladega last year, MB Motorsports is heading to the world's fastest superspeedway as a two truck team. Scott Stenzel will drive the #63 Mittler Brothers Machine & Tool / ShowcaseOfCars.com / Eagle Rock Camp Chevy Silverado.
"Last year, with 8 to go, we were up to sixth as we made our move to the front. I was thinking we were heading for a top five finish, definitely a top ten," recalls Stenzel. "And then, on the very next lap, there was a chain reaction wreck on the backstretch. We got hit from behind, sending us into the inside retaining wall and our day was done."
That was then, this is now. MB Motorsports is back with two trucks and looking to improve on their performance. Crew chief Trip Bruce is optimistic about the teams' chances this weekend. "Scott has raced quite well at Talladega and I think we may have the best superspeedway truck MB Motorsports has had. If we can improve, even just a little bit, on last years' performance and avoid the wreckage that always seems to occur, we should be in good shape."
MIKE MITTLER ON THE FRED'S 250 AT TALLADEGA SUPERSPEEDWAY:
"I always say superspeedways are a wild card. When a few thousandths of a second translates into just a few feet on the track, the competition is super tough. Scott's a strong superspeedway driver and I think having Trip Bruce with us will make him even better. After all the effort our guys have put into this truck, I'm expecting good things for Scott and the MB crew."
SCOTT STENZEL ON THE FRED'S 250 AT TALLADEGA SUPERSPEEDWAY:
"I really like Talladega. I was running in sixth here last year before we got taken out in a big wreck. In ARCA I was able to score a seventh place finish here, so I think my driving style is really suited to this track. Now, if we can get just a little luck, we'll be set. Looking forward to Saturday with Justin, Trip and all the MB Motorsports crew."
After their initial outing last month, ShowcaseOfCars.com is back with MB Motorsports and has joined the team in their support of Eagle Rock Camp. "We started working with Eagle Rock Camp last year in Daytona," says team owner Mike Mittler. "They do a lot to help military families dealing with the after-effects of war. They find themselves in a unique position. A very generous benefactor has offered to donate a "turn-key" facility in Michigan. This property will give Eagle Rock Camp everything they need for a permanent home to help our veterans and their families. In order to secure the donation, Eagle Rock Camp needs to raise the monies to properly maintain the property for two years, which means they need to raise about $150,000. We're just trying to help them meet their goal."
Race fans can help Eagle Rock Camp reach their goal by visiting www.eaglerockcamp.org and using the donation button to support this worthy cause.
You can follow Eagle Rock Camp on Twitter, @EagleRockCampWW or visit www.eaglerockcamp.org. Eagle Rock Camp is a 501 ( c ) 3 non-profit organization.
MB MOTORSPORTS:
MB Motorsports is one of the original teams in the NASCAR Camping World Truck Series, having competed in every season since the series debuted in 1995. The team has given many young drivers their start in NASCAR, including Sprint Cup Series winners Carl Edwards, Jamie McMurray, Brad Keselowski and Regan Smith.
You can follow MB Motorsports on Facebook and Twitter, @MB Motorsports Facebook or visit @MBMotorsports.
MITTLER BROS. MACHINE & TOOL
Founded in 1980, Mittler Bros. Machine & Tool manufactures metal fabrication tools, racing products and industrial automation systems. Many race shops across the country utilize Mittler Bros. tube notchers and benders, bead rollers, bench presses, box pan brakes, planishing hammers and English wheels. Its' Tanner Racing Products By MB offers wheel scales, pull down rigs, pivot jacks, quarter midget and go-kart parts, as well as tire management tools. Mittler Bros.' Industrial automation products include the Chipmaster Chip Packing System, CNC Machining, robotic integration, industrial automation equipment, contract machining and engineering design services. For more information on the Wright City, MO based Mittler Bros. Machine & Tool, visit www.mittlerbros.com. You can also follow their Facebook and Twitter pages.
###
Boswell & Associates
Contact: Michael Boswell
Telephone: 877.691.5050
---